Jeff Bezos's rise to become the world's richest person stalled after investors took back $2.1 billion from the Amazon.com Inc. founder's net worth on Friday.
The 53-year-old internet mogul's $87.2 billion valuation on the Bloomberg Billionaires Index trails Microsoft Corp. co-founder Bill Gates's by $3.5 billion. Gates, 61, retains his place as the richest person in the world.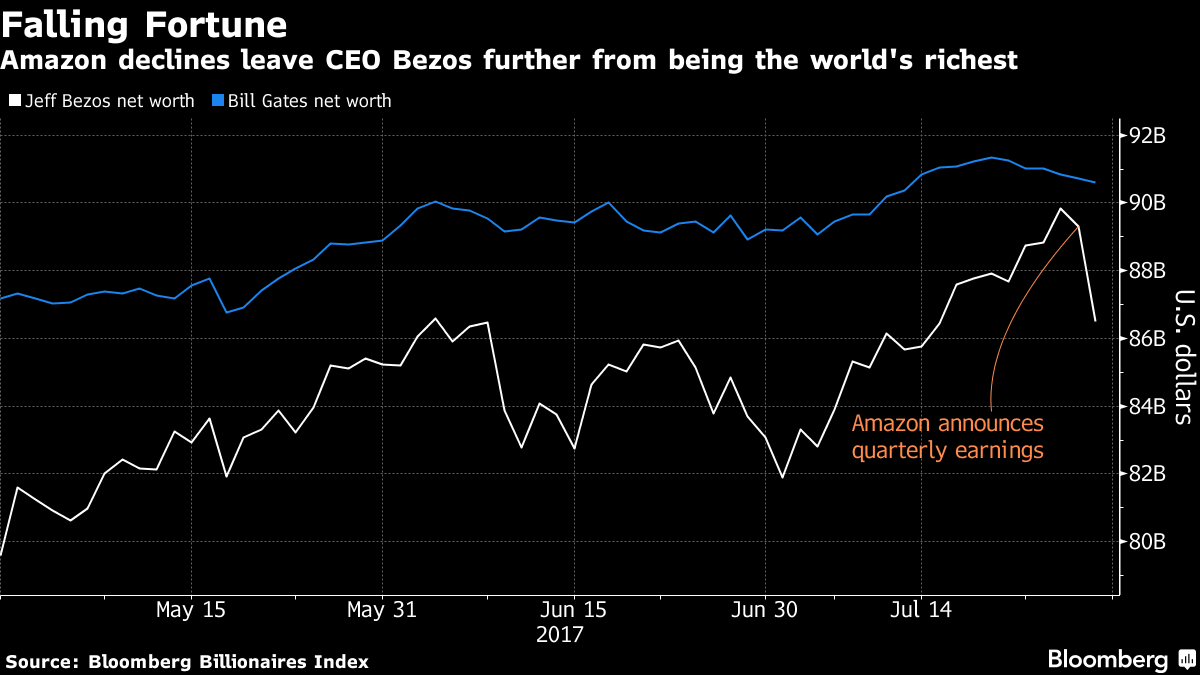 Bezos's fortune peaked at $92.3 billion at 11:59 a.m. Thursday when Amazon shares reached an intraday high of $1,083.31. By the Friday close, shares had dropped to $1020.04, a 2.5 percent decline that was the biggest in seven weeks.
Amazon reported second-quarter results after the close of regular trading Thursday that disappointed investors and forecast possible operating losses in the current quarter.
Gates has held the No. 1 spot on the index since May 16, 2013, even as Bezos has closed the gap with a two-year surge that's added $40.3 billion to his net worth. The world's third-richest person is Spain's Amancio Ortega, who's added $10.5 billion this year and has a net worth of $82.7 billion.
More From this publisher : HERE
Recommended Products